" The Ariégeoise XXL » is the equivalent of one ultra trail for the cyclists!
In fact, it's a modern version of the intense physical effort (even extreme), requiring a robust physical preparation.
Because it is more than 4500 m of denivelation to reach the arrival: it is a copy of a prestigious stage of a big professional tour: "Tour de France", " Tour of Italy " or " Vuelta of Spain ". One might say that we were there, on the tracks of the " Giants of the road "!!!
Profile and track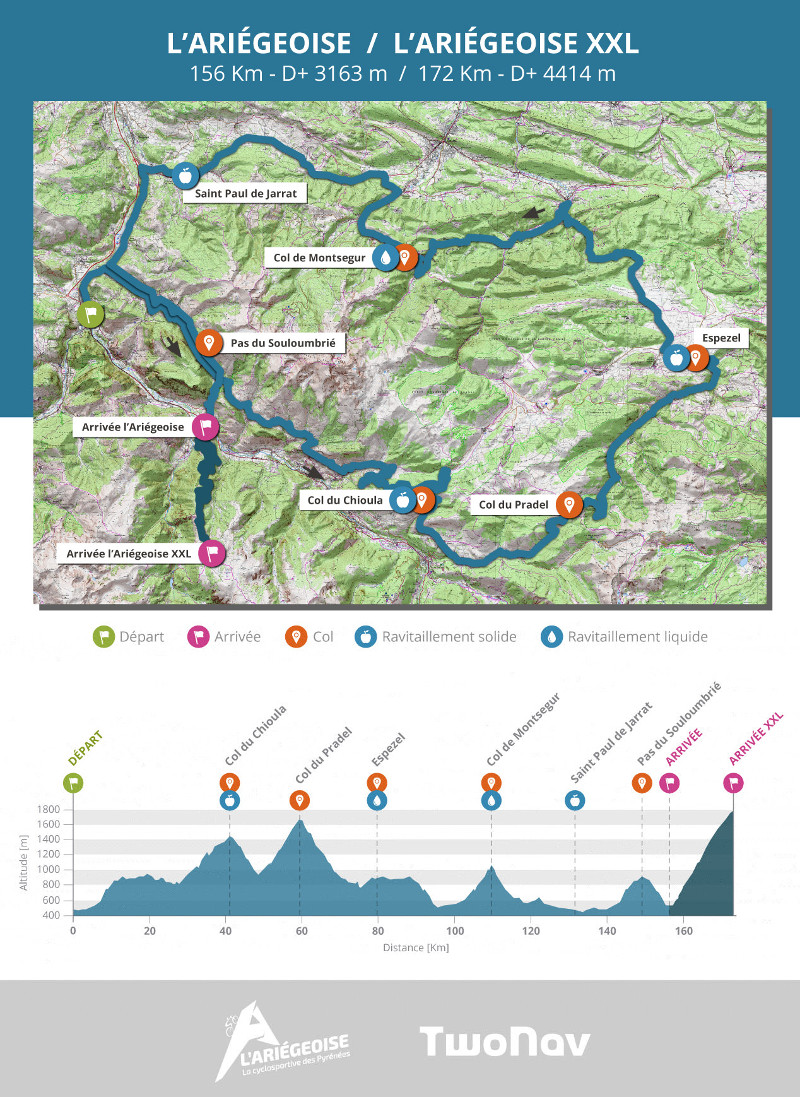 Download track