Let's respect and protect our playground!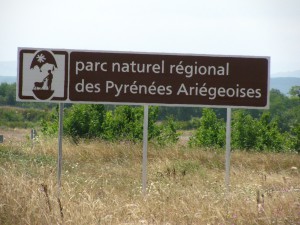 Registered as an "eco-responsible" approach, the Ariègeoise renewed its partnership with the Regional Natural Park. The convention underlines the fundamentals of the cyclo-sportive: the awareness at the environmental protection, the social cohesion, the waste treatment and the public transportation system.
The cyclo-sportive with the help of SMECTOM, SICTOM and technical services of local authorities set up everything for environmental protection: selective sorting in the provisioning's, the biodegradable tray meal and recycled dishes.
The investment of the organization is optimal because the sustainability of our cyclo-sportive is closely linked to the respect for the natural environment, trying to minimize the environmental impact on the flora and fauna caused by the passage of thousand cyclists into protected spaces

ENEDIS consolidates its partnership with the Ariègeoise.
ENEDIS in the Ariège decided to be in partnership with the Ariègeoise for two additional years around two common values: the safety and protection of the environmental. ENEDIS invests to adapt the management of the distribution networks to this new stake, very important for our environment.
ENEDIS is also a responsible corporate citizen, attaching a major importance for the agent's security but also for everyone. This is why you shall see the motorcyclists in charge of the security wearing ENEDIS chasubles.
The UCI charter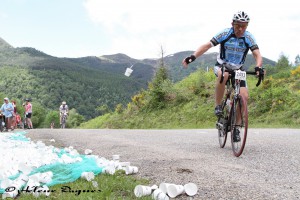 As International Federation, the International Cycle Union intends to assume the responsibilities in the domain of protection of the environment and to apply the principles of the sustainable development, a fundamental duty for all the members of the society.
Cycling is an environment-friendly activity being at the same time competitive sport not requiring heavy infrastructures, beneficial outdoor leisure for the health and a clean mean of transportation.
Strong of the values and assets of the sport the development and the promotion of all the aspects of which she assures with the close collaboration of National Federations and main partners, the UCI makes a commitment in favour of the environment in each of its actions.
The ECO CYCLO charter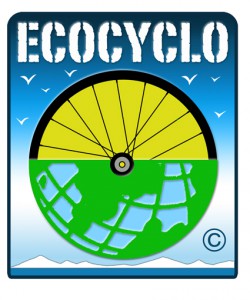 1-    Nature is beautiful and the road is not a trash can. In any circumstances: walks, trainings or competitions, I keep waste and packagings while waiting for the place planned to throw it.
2- I respect all the traffic rules, my helmet is my most faithful fellow.
3-    The cycling is a wonderful, excellent sport for the health, I shall not waste my chance and these moments of happiness by the grip of forbidden medicine.
This ECO CYCLO charter is supported by the presence on our demonstration of the patrol Eco Cyclo label FFC but also the label UCI.