63 km / 1953 m D+
29 Juin 2024
Departure: 9h00
Description
The warm-up period is minimized to the absolute minimum this year… because the first challenge, and no small feat, begins right after Arnave, just 6 short kilometers from the start! You'll encounter 3.8 km with an average gradient of 7.4%, including a stretch with over 10%, to reach the village of Cazenave… What follows, much less steep, will take you to the first mountain pass of the day: Pas de Solumbrie (911 m).
The "route of the ledges" truly begins there… A string of small, picturesque villages follows, each more beautiful than the last, with a breathtaking view of the Ariège valley below and a sequence of curves and pleasant bumps to ride!
Then, you reach Caussou, at the foot of Col de Marmare (1361 m), which is easily ascended due to its gentle average gradient, especially regular: a maximum of 4 to 5% and even a bit less towards the end. You will then encounter the participants of the Montagnole…
But it is truly Col du Chioula (1450 m) that marks the end of the ascent, 2 km higher…
The descent is on a very smooth surface until reaching Ax-Les-Thermes… A few kilometers before the end of the descent, participants from the Ariégeoise will emerge on your left, at the intersection after Sorgeat: it will be clearly signposted, but remain attentive nonetheless!
For those who have chosen the "Arrival at Ax-3 Domaines" option at the top of Plateau de Bonascre (1373 m), it can only be achieved after a challenging final climb of 8.2 km at an average gradient of 8.2%.
I pray now that the sun will be present so that you can enjoy the spectacle!
Profile and track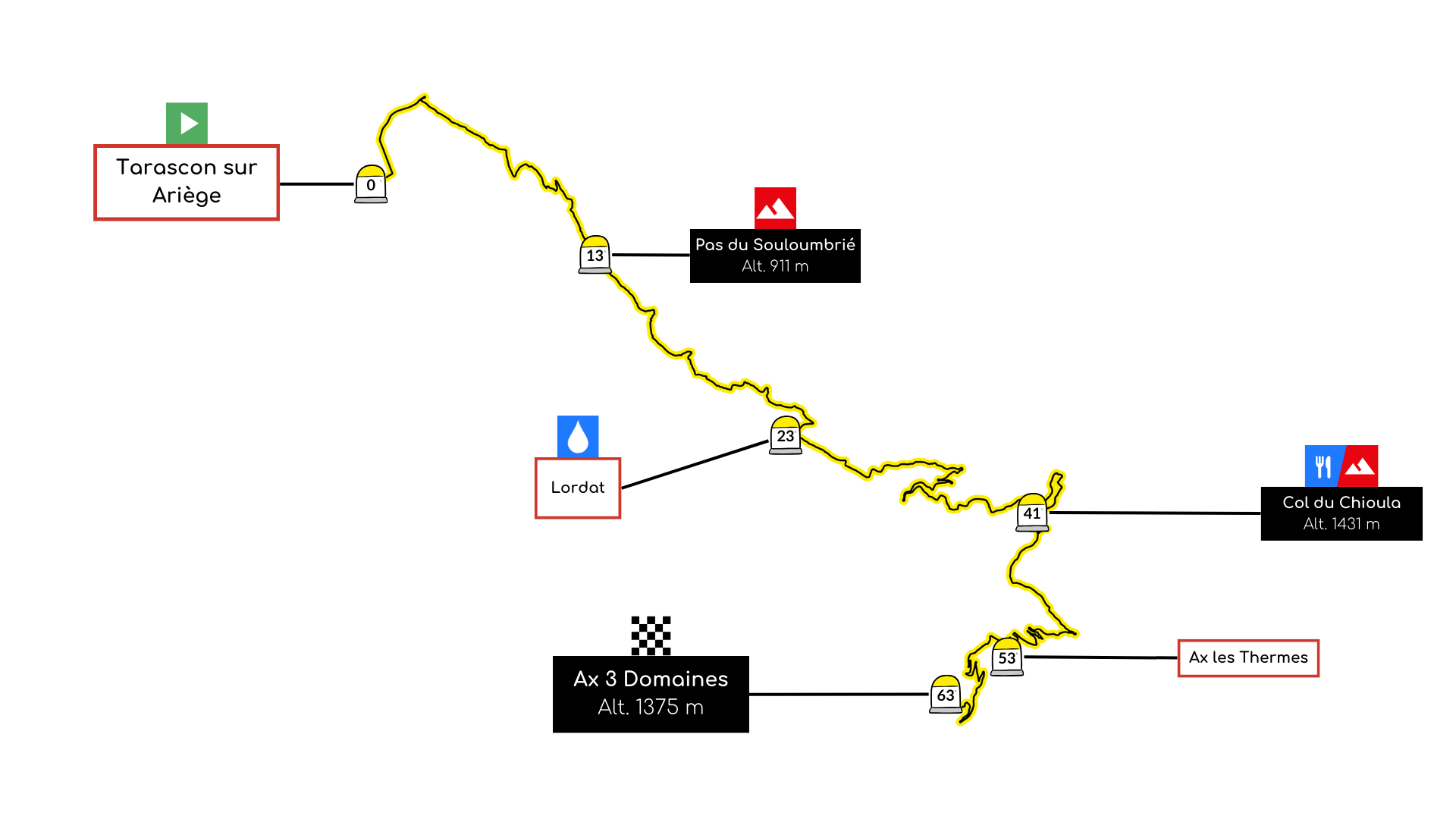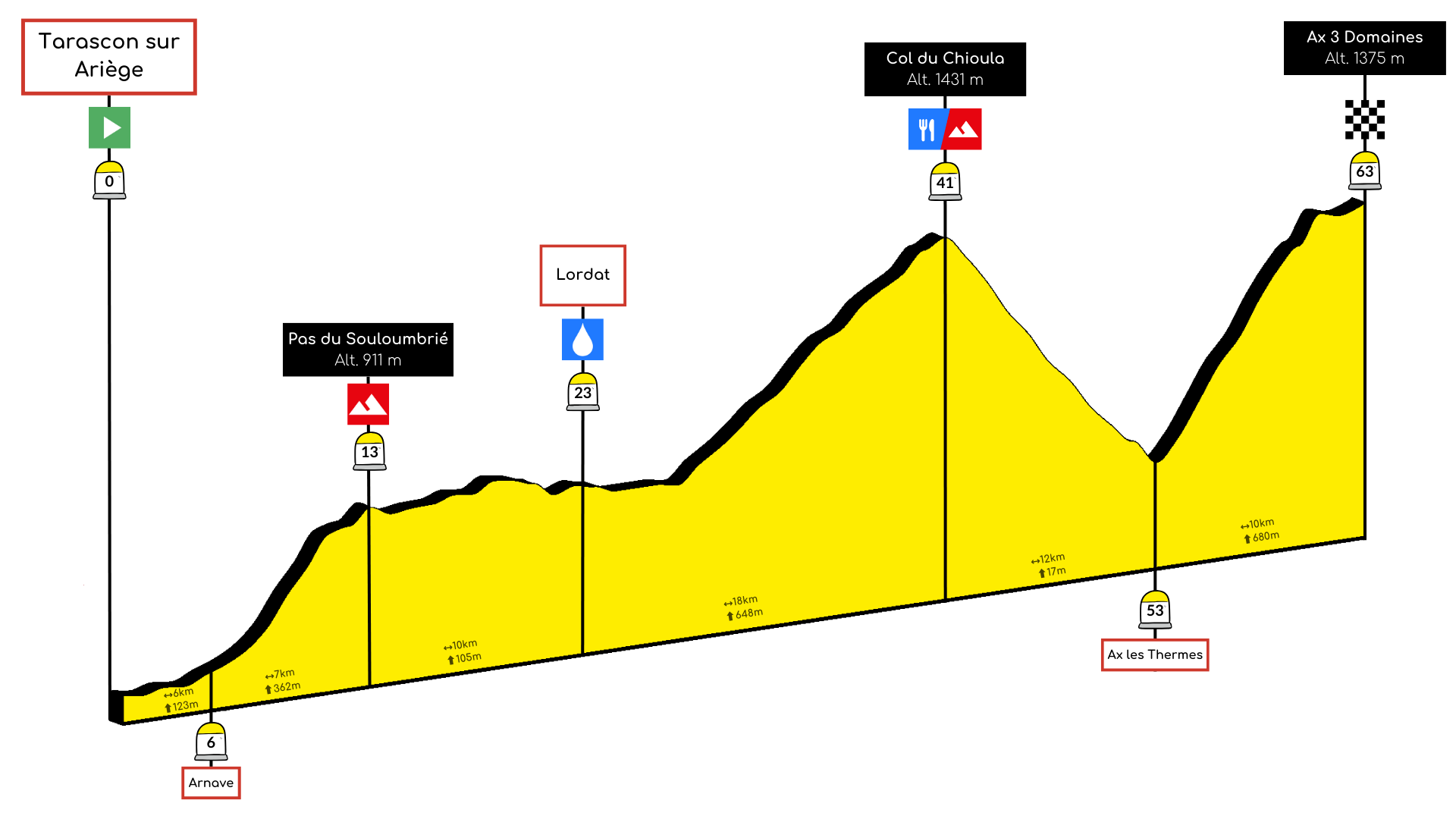 Download track