Description
The course format of the Mountagnole XXL with 126 km for 3193 m of altitude gain, is another one that assumes an already-acquired and solid training level ! Good news for all those wishing to take a step towards the Holy Grail that the Ariégeoises represent. The Mountagnole with 110 km for 1943 m altitude gain is a genuine mountain circuit, difficult but accessible for any cyclo-sport rider. The Mountagnole is the circuit that attracts the most participants every year.
The Col de Montségur is the day's first difficulty, on Cathar ground: take a chance to regard the remains of the castle symbolizing this culture, high up to your left, while you're at the feed zone at the col's summit !
You next head for the Col de la Croix des Morts, enabling you to then cross the Plateau de Sault, alongside the forest that protected the resistance fighters of the Maquis de Picaussel at the end of the Second World War.
Don't underestimate the ascension of the Col de Marmare with its 5% maximum slope. It takes you across the watershed of the Mediterranean and Atlantic.
Following is the Route des Corniches and the descent to Verdun, in common with the Ariégeoise circuits, before crossing the village of Cabannes, the finish line for the participants in the Mountagnole and its 110 km for 1943 m altitude gain. For the Mountagnole XXL riders it's the moment to take on board a final solid feed before tackling the slopes of the Plateau de Beille. This climb of 15.8 km at 7.9% average is the 'crowning glory' of the circuit, representing by itself nearly 40% of the altitude gain.
Being a finisher in the Mountagnole XXl or the Mountagnole is a performance to be proud of.
Profile and track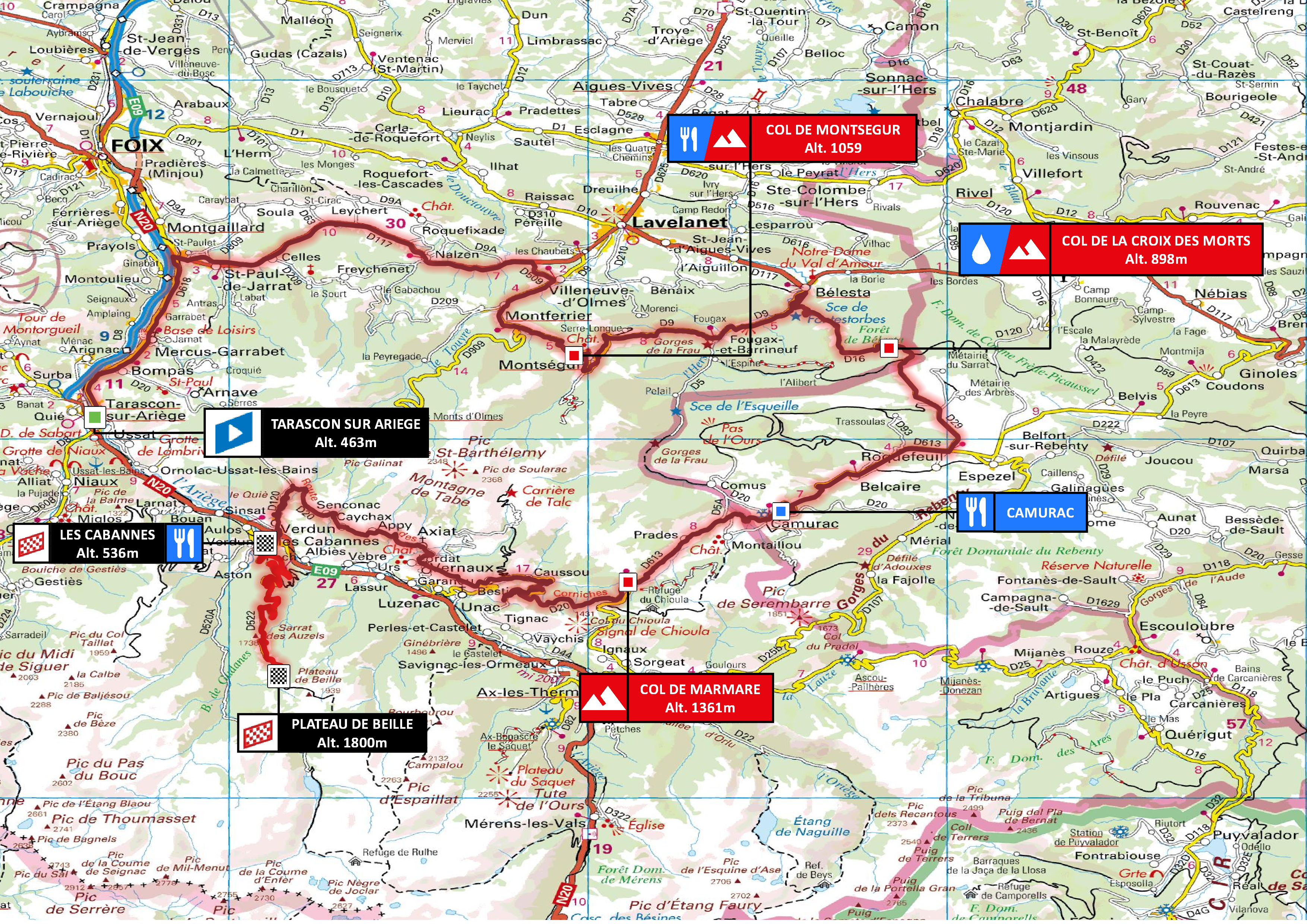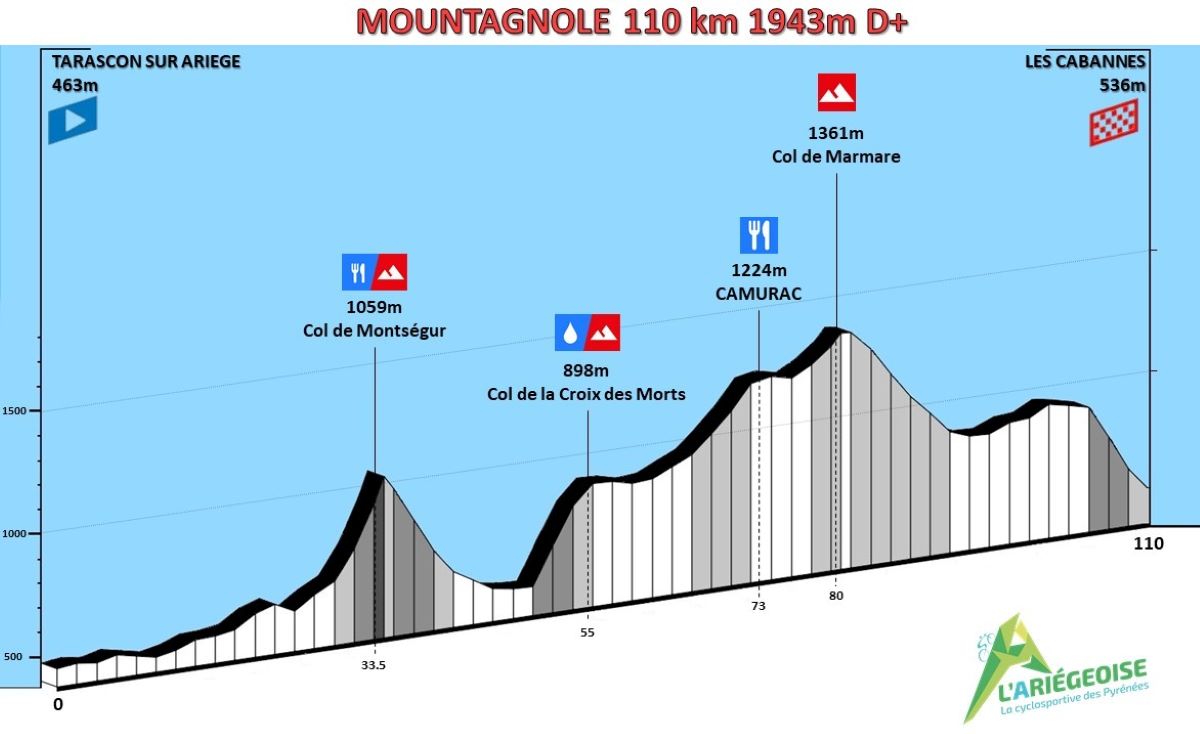 Download track
Galery