Description
But what a beautiful Mountagnole we have this year: Wild and challenging! Let me explain:
The beginning of the hostilities is very close to the start, with just about fifteen kilometers that can be considered as a warm-up… Then, it's already time to tackle the first mountain pass of the day: Col de la Lauze (952 m), where the first 5 kilometers need to be taken into consideration, with the following 9 km being quite reasonable… A short descent to Montferrier, and you're already facing the steep slopes of Col de Montségur (1059 m): 4.5 km at an 8.4% average gradient. Take advantage of the refreshment stop located at the top of the pass to contemplate the remains of the iconic Cathar castle of this culture, high up on your left…
Next up is Col de la Croix des Morts (905 m), which allows you to cross the Plateau de Sault, along the forest that protected the resistance fighters of the Maquis de Picaussel at the end of the Second World War.
After leaving Espezel and this plateau as "wild" as it is aesthetic, the Gorges du Rebenty will allow you, in addition to refreshing yourself and separating from the participants in the Ariégeoise, to access the ascent of the "gentle" Col des 7 Frères (1253 m) via a less-known side for the general public: Count 6.6 km at 6.4% for the toughest part of the pass… Out of the 10.5 km of this climb.
A brief respite in Camurac, and here we go again… But calmly at the beginning (maximum slope of 5%) until the Col de Marmare, which constitutes a plateau towards the Col du Chioula (1450 m) reached 2 km further…
During the descent towards Ax-Les-Thermes, we encounter those from the Ariégeoise, with whom we will finish this cyclosportive with the challenging ascent to the Plateau de Bonascre (1373 m) and its 8.2 km at an 8.2% average gradient.
Challenging, I said at the beginning? Count the number of flat kilometers in the 115 that make up this Mountagnole, and you will surely agree with me!
Profile and track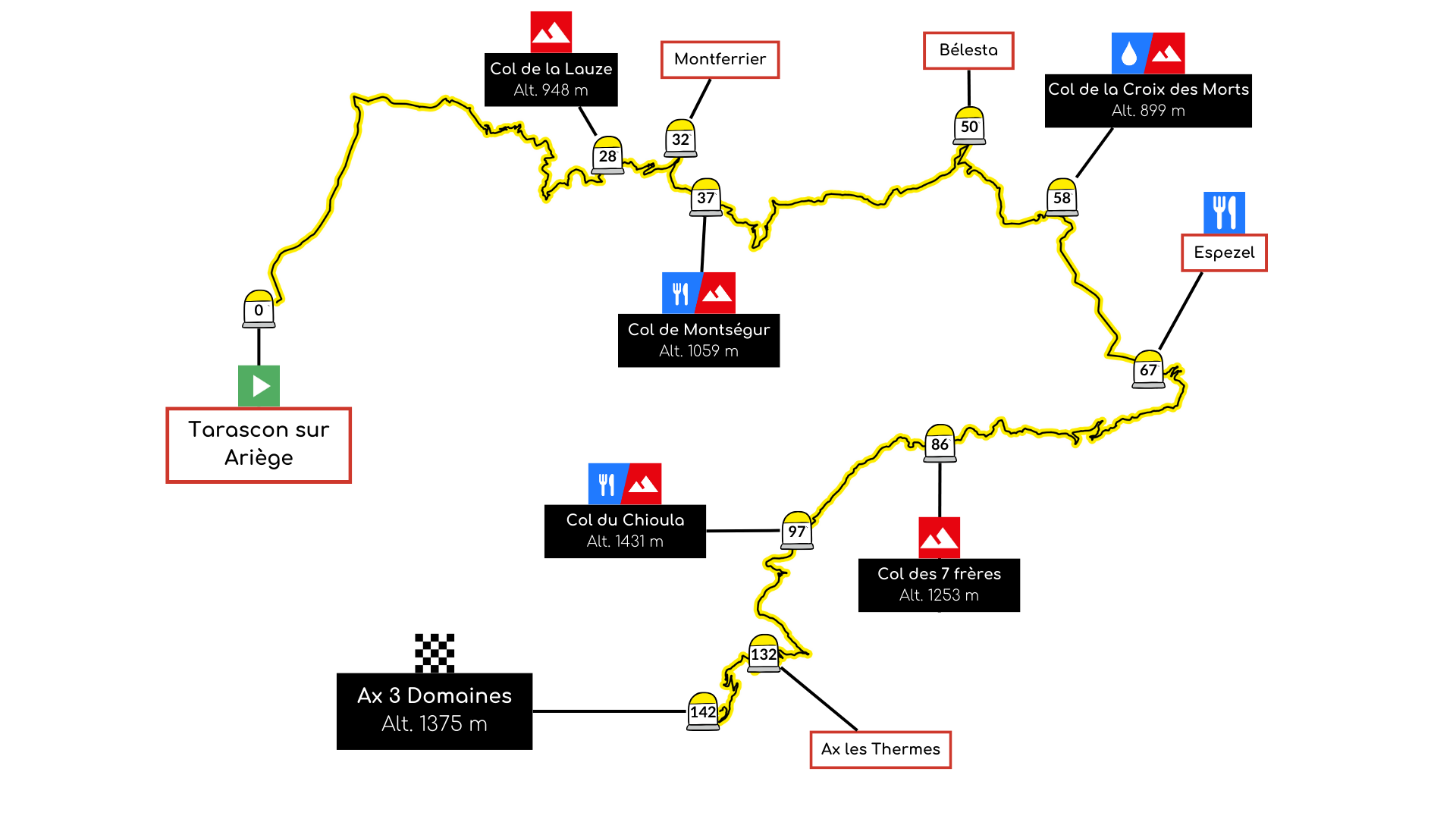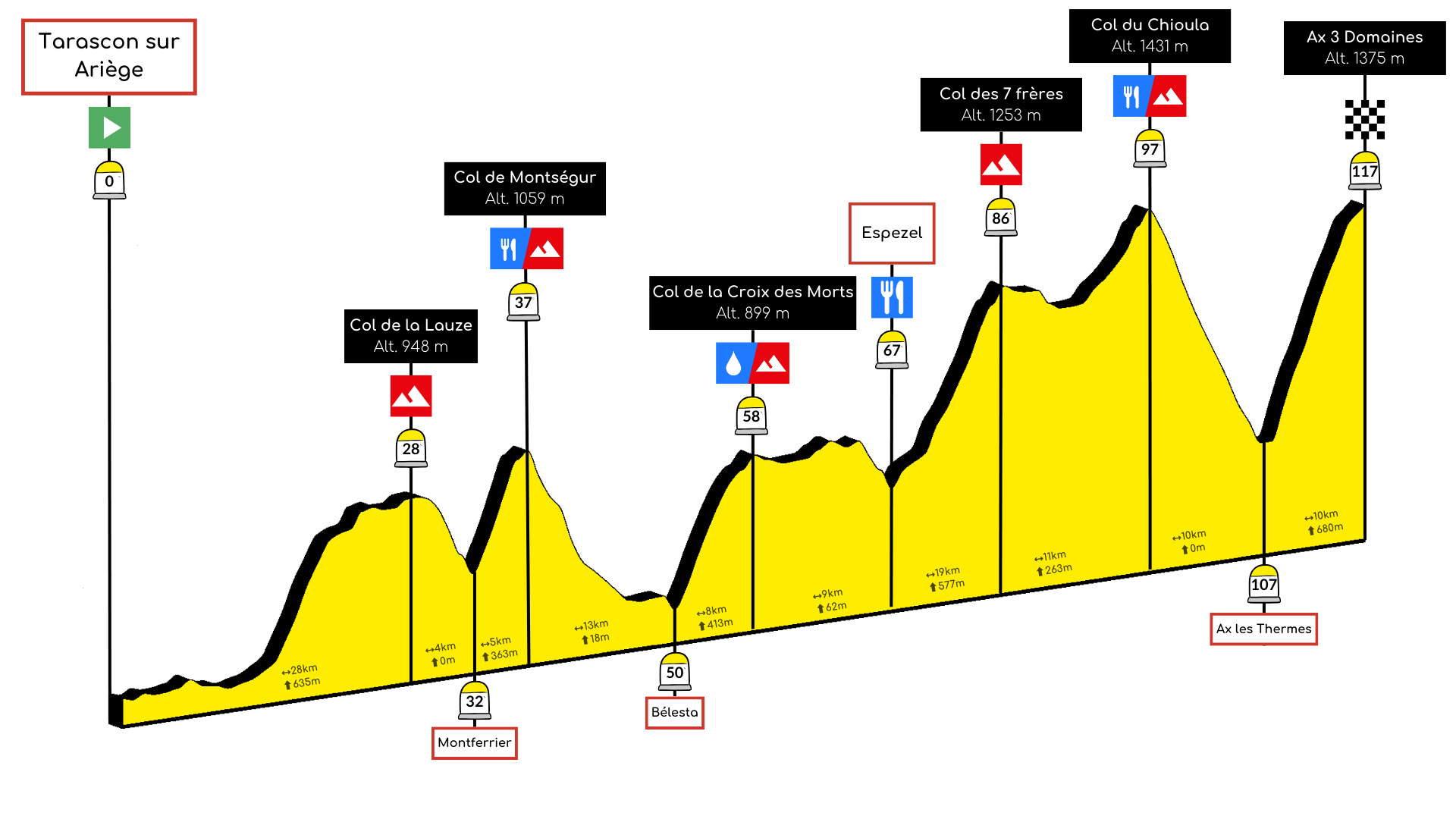 Download track