The « Passejade » and the « Passejad'Elec » have become over a number of years two events that encourage and enable the greatest possible number of participants in the Ariège's yearly cycling festival on the last Saturday in June.
For another year, at the same time as the other four major events all you lovers of "la petite reine" can ride some of our Department's roads, those that delight Ariège cyclists all year-round. Whether it's for a personal challenge or simply to admire a beautiful landscape, you'll be immersed In everything that makes the countryside such a special place … What could be better than a bicycle to generate such a feeling?
The 2021 circuit takes you to Nalzen, at the foot of the first difficulty! You'll have ridden some twenty or so kilometers with only a slight altitude gain. Now comes a little less than 4 kms of a new climb, on a narrow mountain road that takes you to the village of Freychennet at 800 m altitude. Then you'll attack the descent to Celles and its feed zone and the return to Bompas for what over the years has become one of the favourite shorter climbs for all aficionados of the Ariégeoise: Arnave/Cazenave/Pas de Souloumbrie! After, there is only the prudent (be very prudent!) descent of a sinuous road to Cabannes and the arrival …
The Passejade is a friendly and good-humoured event that has no classification and is open to 12 years old (with conditions) and above.
75km / 1229m D+
26 Juin 2021
Departure: 9h00
Profile and track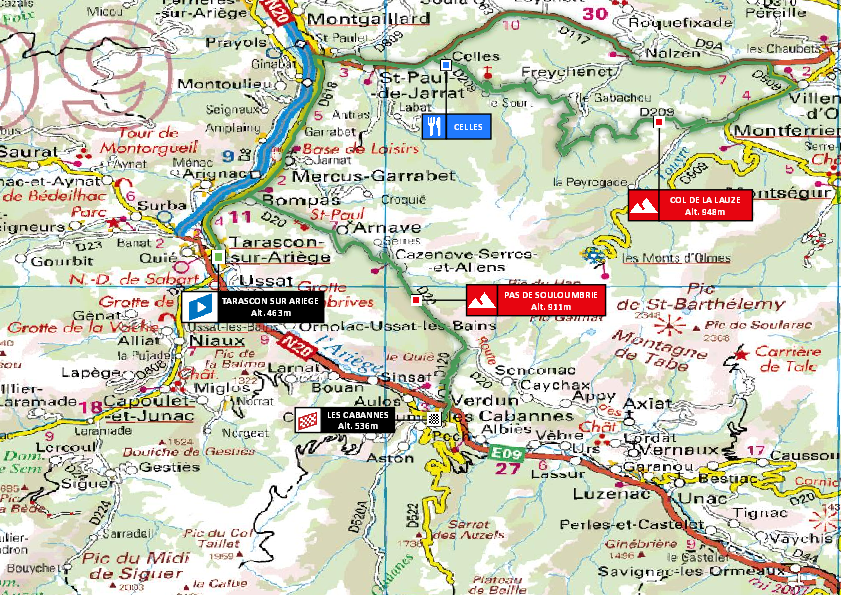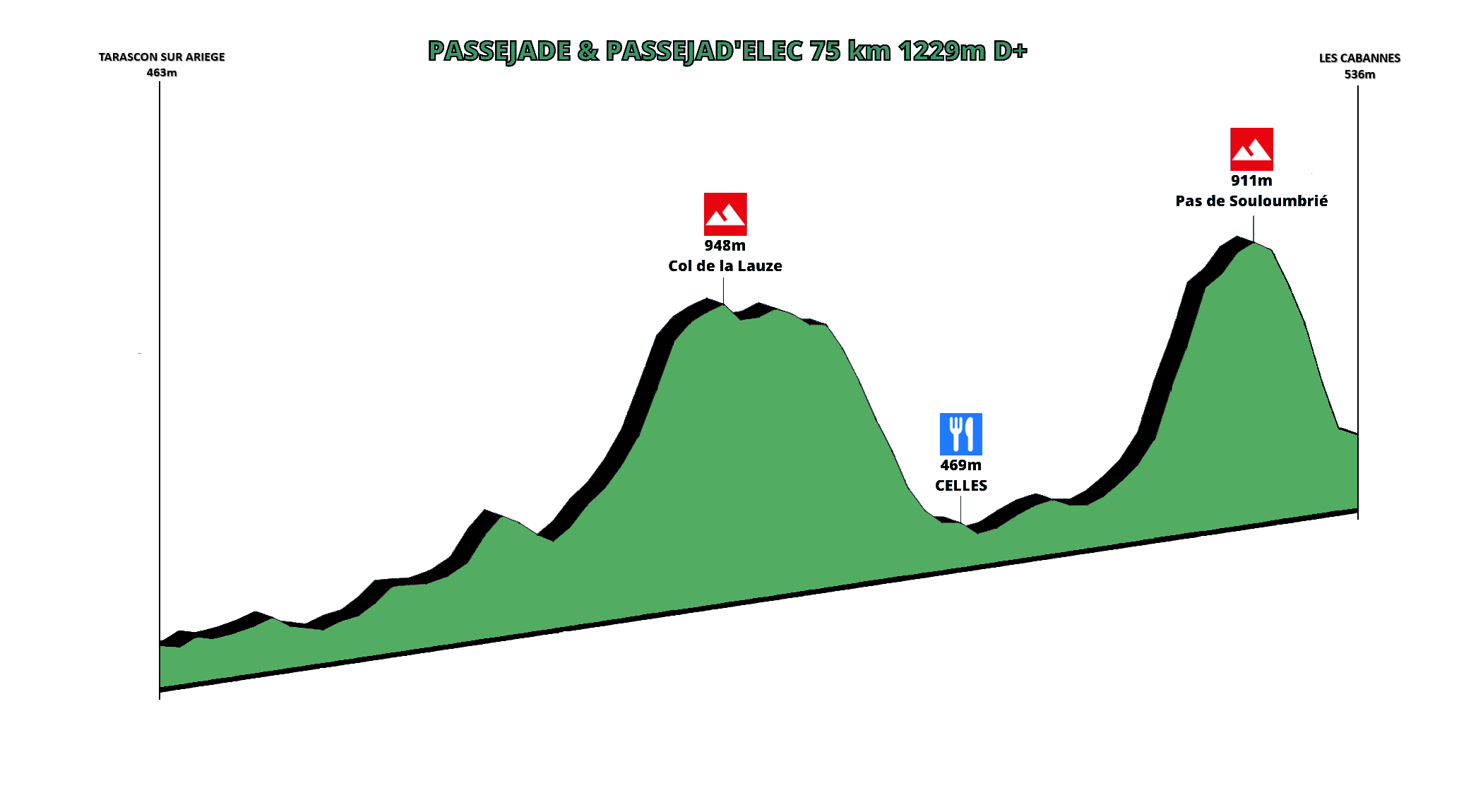 Galery