Description
The « Passejade » and the « Passejad'Elec » have become over a number of years two events that encourage and enable the greatest possible number of participants in the Ariège's yearly cycling festival on the last Saturday in June.
For another year, at the same time as the other four major events all you lovers of "la petite reine" can ride some of our Department's roads, those that delight Ariège cyclists all year-round. Whether it's for a personal challenge or simply to admire a beautiful landscape, you'll be immersed In everything that makes the countryside such a special place … What could be better than a bicycle to generate such a feeling?
The 2021 route takes you towards Nalzen, before arriving at Montferrier, at the foot of the first difficulty: the Col de la Lauze! You will have already done some thirty or so kilometres, with some short but sharpish climbs interspersed.
The col is a pleasant climb, with a very moderate percentage altitude gain, but with above all, breathtaking panoramas across the Tabe massif. It takes 5 km of climbing to reach the 948m summit. Then comes an enjoyable descent, obviously taking care, to Freychenet before arriving at Celles for a well-earned refreshment stop.
You're back on familiar territory for the return to Bompas, for the final climb both loved and feared by l'Ariégeoise habitués: Arnave/Cazenave/Pas de Souloumbrié!
After, there is only the prudent (be very prudent!) descent of a sinuous road to Cabannes and the arrival …
The Passejade is a friendly and good-humoured event that has no classification and is open to 12 years old (with conditions) and above.
Profile and track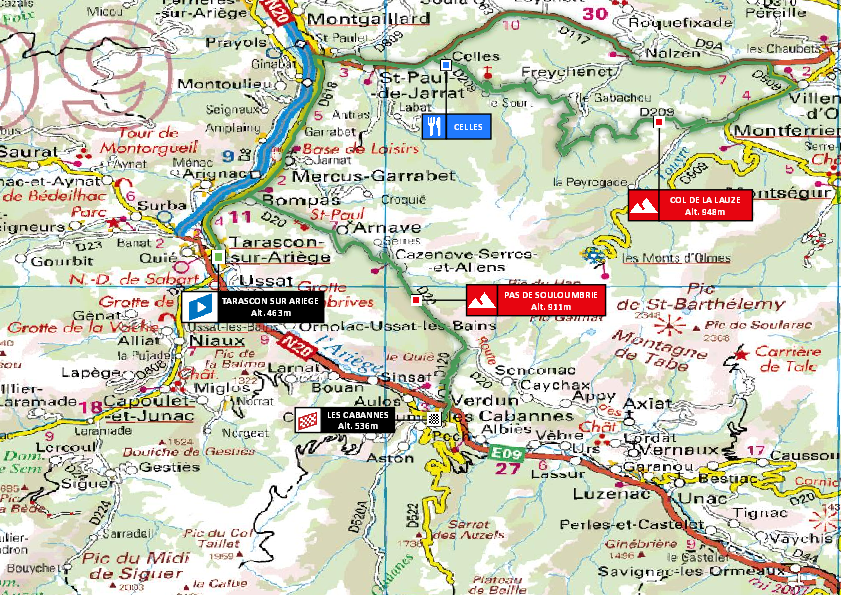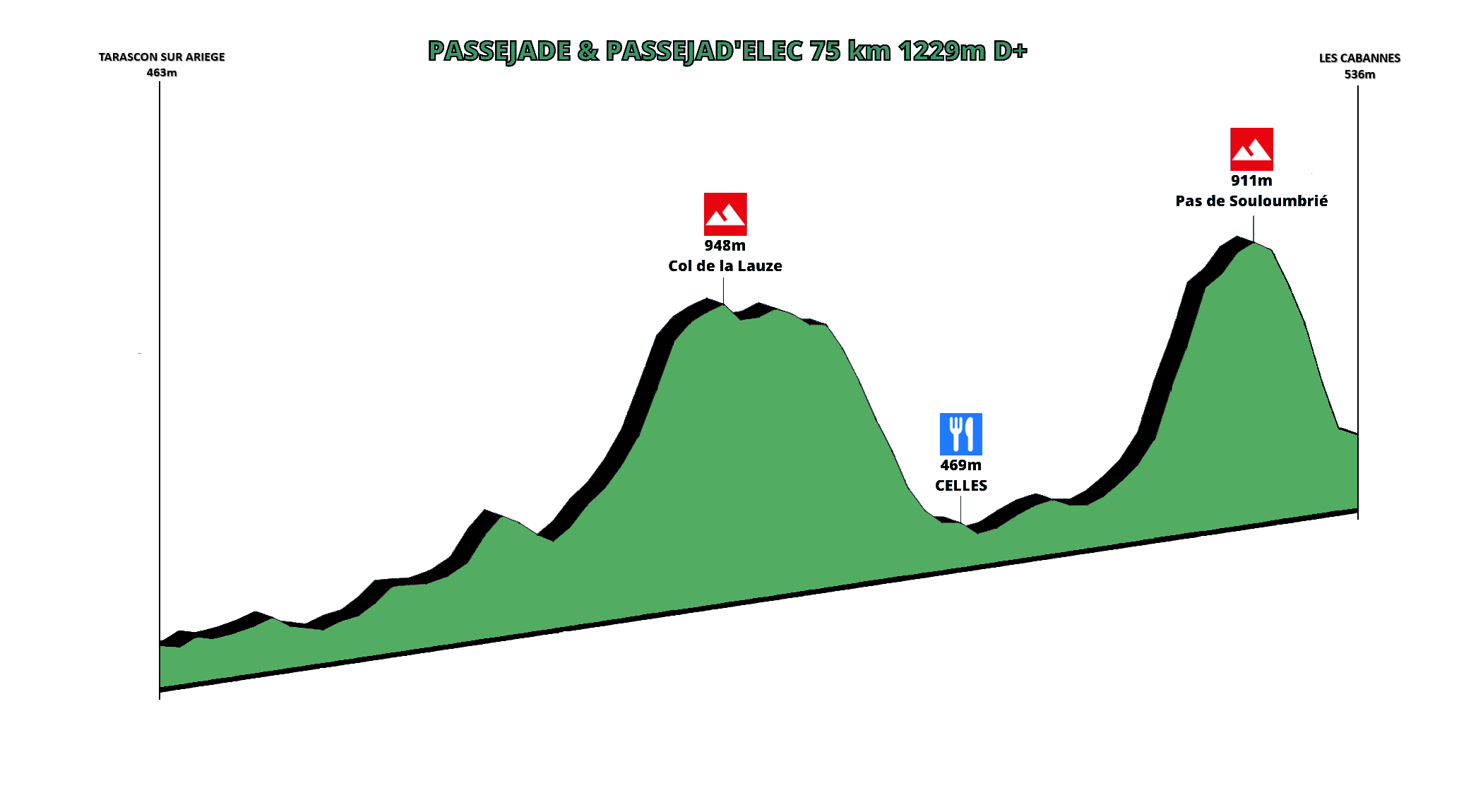 Download track
Galery